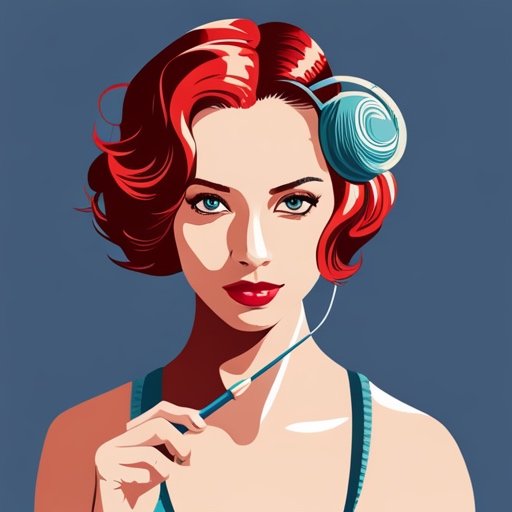 Welcome to YarnFest – your online haven for all things crochet and knitting.
Founded in 2023, YarnFest was born from an unbridled passion for handicrafts and a deep-rooted belief in the magic of creating something beautiful with your own hands. We're a close-knit team of craft enthusiasts with a shared vision – to unite the global community of crocheting and knitting aficionados, inspire creative expression, and bring the joy of these timeless crafts to people of all ages and skill levels.
YarnFest isn't just another blog. It's a vibrant tapestry of stories, tutorials, inspirations, and more, meticulously crafted for you – the weavers of comfort, warmth, and beauty. Our content, bursting at the seams with creativity, offers a unique blend of the traditional and the avant-garde, sure to enthrall both novices and seasoned crafters alike.
Our founder, Emma, is a self-proclaimed yarn addict and has been knitting and crocheting for over 20 years. What started as a stress-relieving hobby soon evolved into an unstoppable obsession. YarnFest is her way of sharing this enchanting world of colors, patterns, and textures with you.
But YarnFest isn't just about Emma. It's about the thousands of craft enthusiasts who've found a home here. It's about you – the curious beginner eager to hold their first crochet hook, the knitting veteran always on the lookout for a new pattern, the crafter seeking companionship and encouragement from like-minded individuals. It's a space where you can learn, create, and share, without judgment or pretense.
At YarnFest, we celebrate creativity, diversity, and the sheer joy of making. We believe that the beauty of crocheting and knitting lies as much in the process as it does in the final product. Whether you're creating a cozy scarf for a loved one, a vibrant throw for your living room, or simply a small swatch to pass the time, every loop, stitch, and purl is a testament to your imagination and dedication. And we're here to support you every step of the way.
We're excited to have you join us on this creative journey, and we can't wait to see what you'll create. Welcome to YarnFest, where every thread tells a story.
Come join the YarnFest family. After all, the world is a ball of yarn waiting to be unravelled. The possibilities are endless!