Discover the myriad of creative projects you can undertake with thin yarn, from delicate doilies to intricate lace shawls.
Thin yarn, also known as lightweight or fine yarn, is a versatile material that can be used to create a variety of delicate and intricate crochet projects.
From lacey shawls and intricate doilies to lightweight garments and stunning jewelry, thin yarn can truly make your crochet work stand out.
This article will guide you through the best projects to undertake with thin yarn, providing you with detailed instructions, tips, and tricks to help you maximize the potential of this wonderfully adaptable material.
Stay with us as we unravel the beauty of crocheting with thin yarn.
Key takeaways:
Thin yarn is versatile and can be used for delicate and intricate crochet projects.
Lace weight yarn is ideal for lacey shawls and doilies.
Super fine yarn is great for lightweight items like socks and shawls.
Fine yarn is perfect for lightweight garments and accessories.
Thin yarn can be used to crochet clothing, accessories, home decor, and baby items.
Types of Thin Yarn and Their Properties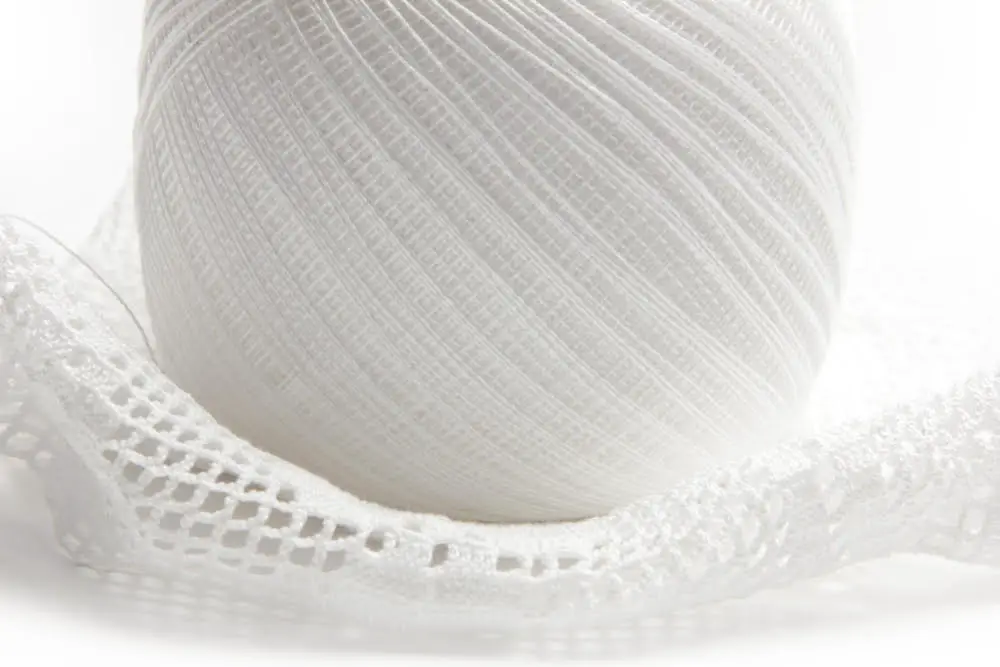 Every yarn weight presents unique properties that impact the final outcome of crochet projects. Highlighted below are the types of thin yarn and beneficial insights into their characteristics.
Starting at the slimmest, Lace Weight yarn, widely known for creating elegant and intricate lace pieces like doilies and fine shawls. Typically made from wool, silk, or synthetic fibers, it's an ideal choice for open and lacy designs.
Next up, Super Fine Yarn, also referred to as sock yarn or fingering yarn. This yarn thickness is a popular choice for delicate, lightweight items such as socks, baby garments, and shawls. It provides enough thickness for warmth, while maintaining lightweight properties.
Lastly, we have Fine Yarn or Sport Yarn. Slightly thicker than its predecessors, it's excellent for lightweight yet cozy sweaters, blankets, and scarves. The weightier nature also allows it to show stitch details clearly, making it suitable for intricate stitch patterns.
Material wise, thin yarns are available in a broad spectrum from animal fibers like alpaca and wool, plant-based fibers such as cotton or bamboo, to synthetics like nylon and acrylic, each lending unique attributes like warmth, durability, or sheen to your creation.
Remember, each variety of thin yarn will provide different texture and drape to your finished piece, so choose wisely based on your project's needs.
or Lace Weight Yarn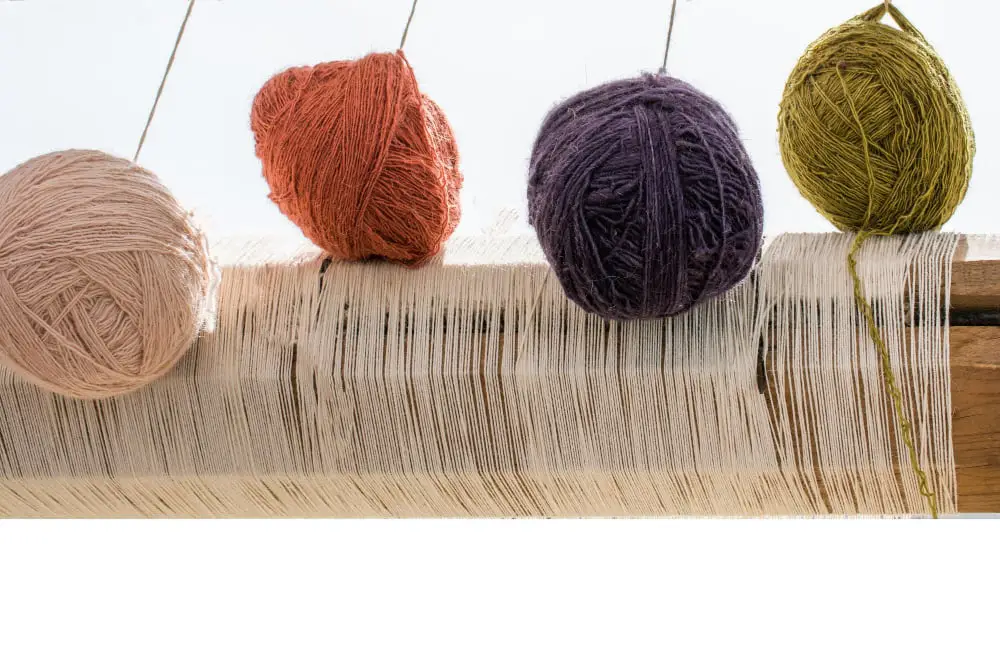 Made with the finest fibers, lace weight yarn is often worked with a 1.5-2.5mm crochet hook. This is your go-to for intricate, delicate projects due to its thinness, a perfect choice for creating extremely lightweight pieces.
Lace weight yarn's properties:
Sheer and lightweight: Creates airy, delicate pieces like fine shawls, detailed lace tops, and intricate doilies.
Variety of fibers: Common types include wool, silk, alpaca, or a blend, which defines its softness, drape, and sheen.
Requiring patience: The thinness demands extra care, time, and attention to detail when conceptualizing designs and working on stitches.
Color pooling: Extremely effective with variegated lace weight yarn as they provide a beautiful color transitioning effect.
Blocking: Ideal for showcasing stitch definition and pattern intricacies through the technique known as blocking.
Working with lace weight yarn:
Use a fine-tipped crochet hook.
Carefully plan your design for a refined result.
Keep consistent tension to preserve the yarn's delicacy.
Blocking can enhance the stitch work and overall appearance of your project.
Remember, lace weight yarn may demand more time and patience, but the exquisite result is certainly worth the effort!
or Super Fine Yarn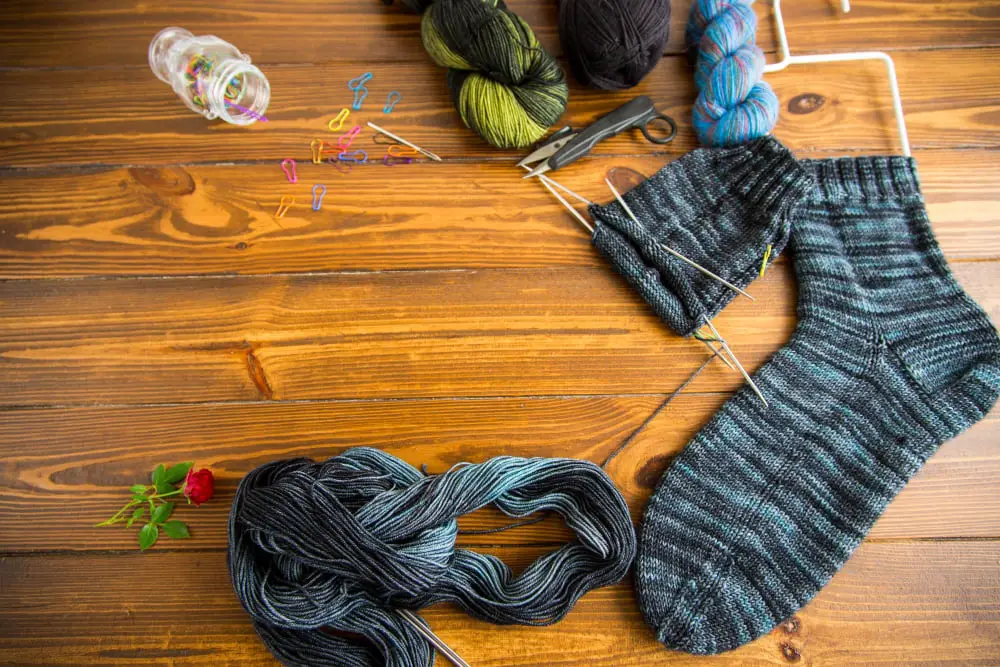 Super Fine yarn, sometimes known as sock yarn, is among the most popular for delicate, lightweight projects. It typically has a 14 wraps per inch (WPI) measurement, indicating its relative thickness.
This kind of yarn is ideal for intricate work because it allows for a high level of detail without adding much bulk. It provides a nice balance between lightweight and durability, making it perfect for lasting wearables.
It's available in a variety of materials, including wool, cotton, bamboo, and synthetic blends, allowing you to choose the desired drape and texture. Wool and wool blends are often preferred for their warmth, elasticity, and tendency to hold shape well.
When working with Super Fine yarn, using a crochet hook in the sizes of B-1 to E-4 (2.25 – 3.5mm) is generally recommended. However, it can depend on the specific project and personal gauge.
Given its thinness, it's ideal for complex stitch patterns, such as lacework, cables, or colorwork techniques. Single crochet, half-double crochet, and double crochet stitches also work well, as they highlight and accentuate the detailed work.
A wide range of projects can be crafted from Super Fine yarn, from socks, mittens, and baby clothes to lightweight scarves, shawls, and even intricate lace tablecloths. The versatility is quite astonishing.
Finally, it's paramount to consider the care instructions of your chosen yarn as some may require hand washing or specific drying instructions. This can help keep the finished product in top-notch condition for a longer.
or Fine Yarn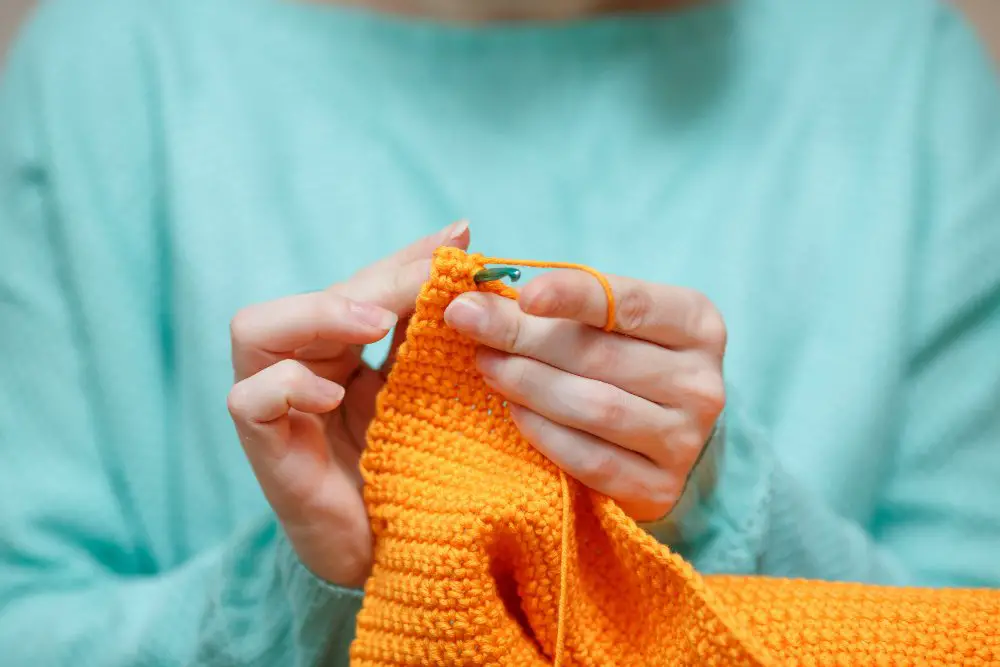 Fine yarn, also known as sport weight yarn, is slightly thicker than super fine yarn, but still offers a lightweight finish for intricate crochet projects.
When considering which materials to use, cotton and synthetic fibers are popular choices due to their durability, but there is also a whole world of blended yarns which mix fibers for comfort, stretch and strength.
Selecting the right tools to work with fine yarn is important. Choose hooks sized from 3.5 to 4.5 mm, always refer to the desired pattern and make a gauge swatch before starting your main project.
This weight of yarn is excellent for an array of stitches, from single, double, and half-double crochet to more intricate stitches like a Solomon's knot or star stitch.
Given the lighter nature of fine yarn, it is well-suited to clothing items and accessories. One can crochet beautiful and delicate cardigans, scarves, and even lightweight socks.
Keep in mind that working with this kind of yarn can require a bit more patience, especially for new crocheters. However, the finished product proffers a delicacy and elegance that lends a professional finish to your projects.
When crocheting with fine yarn, try taking advantage of its capacity to hold detailed stitch patterns by experimenting with sophisticated colorwork, lace, or textured stitches.
Thin Yarn Materials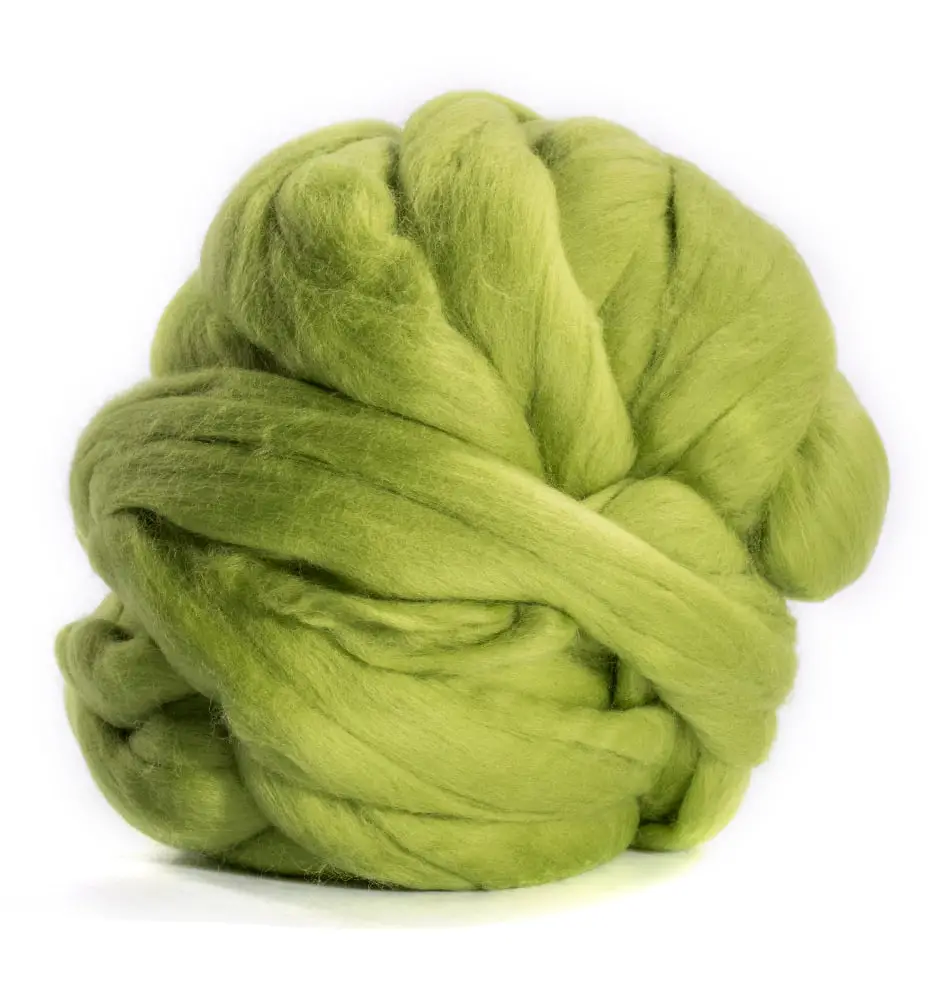 Thin yarns can be sourced from a variety of materials, each lending different properties to the final product.
Cotton is one popular choice for thin yarns, known for its durability and softness. As it's also hypoallergenic, it suits accessories and garments that will be in contact with sensitive skin.
Wool, often merino or cashmere in thin yarns, offers excellent warmth. Its elasticity makes it great for projects that require a snug fit like socks and mittens.
Silk yarn is coveted for its luxurious sheen. It is rather strong and smooth, making it perfect for intricate lace patterns often found in shawls and delicate accessories.
Synthetic fibers such as acrylic or rayon are cost-effective options. They're usually machine-washable, robust, and come in a wide range of colors.
Lastly, blends of two or more fibers can provide a balance of the best qualities. For instance, a cotton-acrylic blend might provide the hypoallergenic property of cotton with the durability and color variety of acrylic.
Choosing the Right Hook and Gauge for Thin Yarn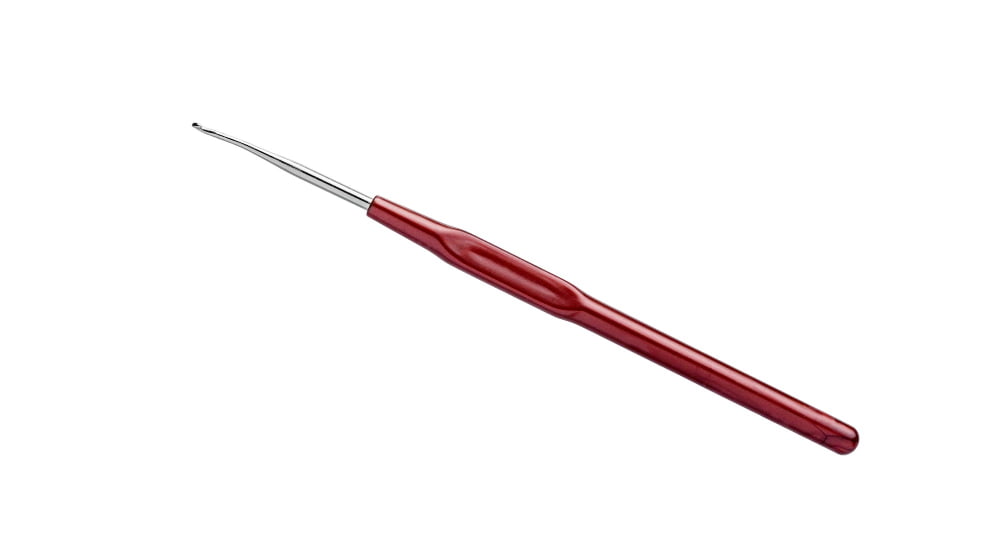 The choice of crochet hook is vital when using thin yarn. Smaller sizes, around B-1 until E-4, work best with this type of yarn. It's crucial to take into consideration your personal tension and the desired end result of the project while deciding on the hook size.
Achieving the correct gauge is equally important as the hook size. Essentially, gauge refers to the number of stitches and rows per inch in a particular pattern. This will determine the size and fit of the end product, especially in case of wearables like socks, gloves or garments.
Testing your gauge before beginning a project is a helpful step to ensure you're on the right track. To do this, crochet a swatch (a test sample), generally around 4 by 4 inches, with the intended stitch pattern of your project. Count the number of stitches and rows per inch in your swatch.
If the count is more than what's needed, switch to a larger hook; if less, then move to a smaller hook. Repeating this process until the gauge aligns with that mentioned in the pattern helps prevent size-related issues in the final product.
Maintaining a uniform tension throughout can prevent inconsistent gauge, thereby avoiding any distortions in the texture or shape of the final product. Practice working with thin yarn to improve comfort and control, which in turn can significantly enhance your overall experience of crocheting with thin yarn.
Different Crochet Stitches for Thin Yarn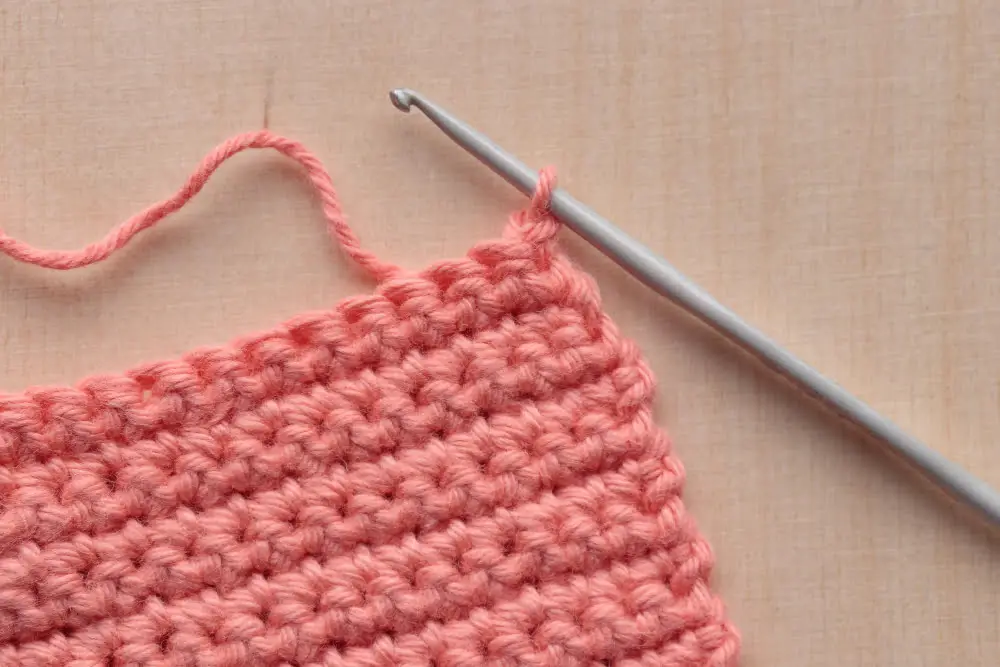 The versatility of thin yarn allows for a vast array of stitch options in crochet work. Let's delve into the different stitches you can utilize for a range of projects with thin yarn.
Use the basic stitches such as single crochet and double crochet when you're in the early stages of exploring thin yarn. These stitches are not only user-friendly but also create a dense fabric that highlights the delicate thin yarn.
For projects that require a lace-like appearance, consider the treble crochet or the picot stitch. They create openwork patterns allowing for a light, airy feel while showcasing the intricate beauty of the thin yarn.
Scallop stitch or shell stitch gives your thin yarn crochet projects a wave-like, decorative edge which is especially beautiful in patterns like shawls or afghans.
Filet crochet, using only two stitches: chain and double crochet, results in open squares or blocks. This type of crochet is often used with thin yarns to create intricate, graphic designs.
Cluster stitches, such as the bobble or puff stitch, add textural interest to your work. When performed with thin yarn, these stitches produce a subtle, yet effective texture.
Remember to experiment and find what works best for your chosen project while lending a unique touch of creativity to your crocheting.
Popular Crochet Clothing and Accessories With Thin Yarn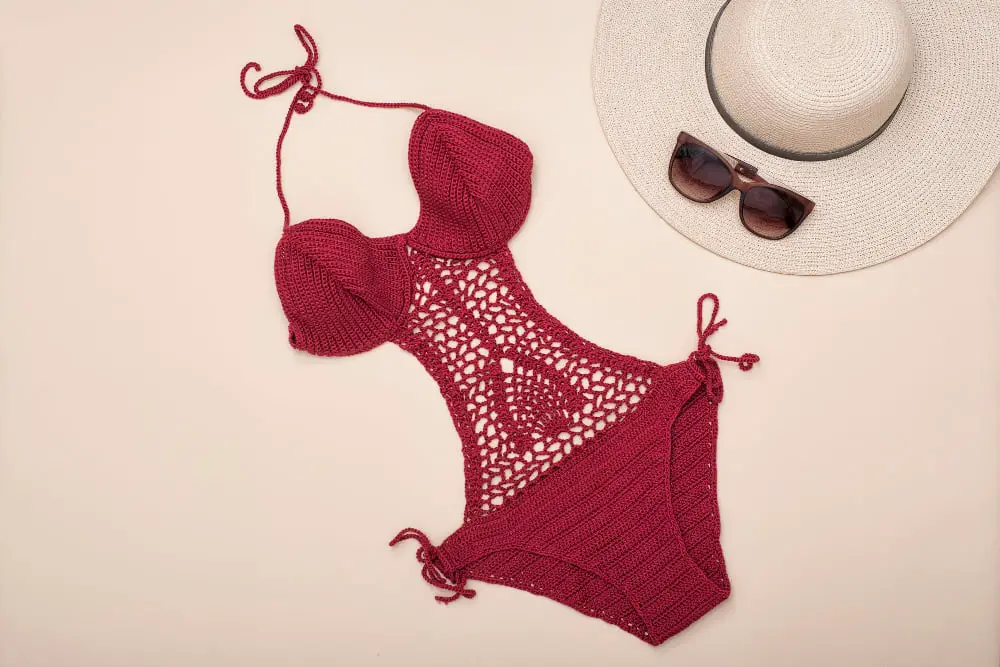 Thin yarn, with its fine texture and flexibility, particularly suits a variety of chic and sophisticated crochet clothing and accessories.
Shawls and Wraps: Perfect for both spring's temperate climate and summer's cool evenings, delicate shawls or wraps provide an elegant accessory to any outfit. Intricate lace designs or simple mesh patterns add charm to these pieces.
Tops and Tunics: Breathable, lightweight, and stylish, crochet tops and tunics create striking summer outfits. The openwork patterns, made possible by the thin yarn, allow for a comfortable wear.
Beach Cover-Ups: A crochet beach cover-up can become the star of your summer wardrobe. Thin yarn is ideal for such projects due to its lighter weight and ability to dry quickly.
Lingerie: Intimate clothing pieces crocheted using thin yarn, such as bralettes or underwear, have grown in popularity recently for their unique and personal design.
Jewelry: Bracelets, necklaces, earrings made with thin yarn are not only lightweight but also come with an endearing handmade charm.
As a beginner's tip, selecting simpler designs and gradual progression to complex patterns can provide a stress-free experience. This set of projects makes a versatile starting line for working with thin yarns.
Shawls and Scarves Crochet With Thin Yarn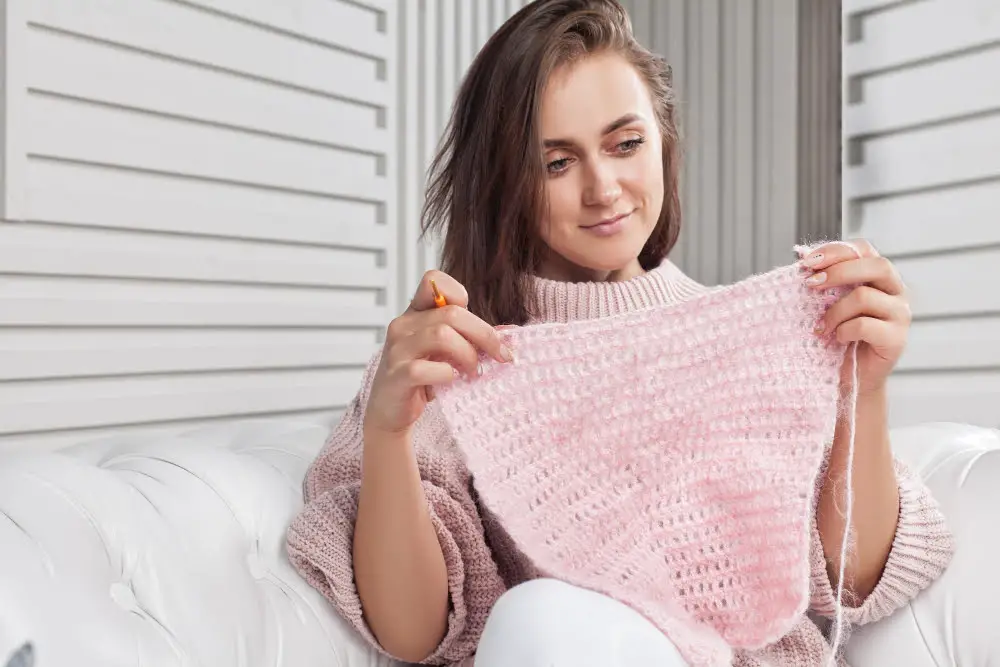 Thin yarn is the perfect choice for crocheting elegant shawls and scarves. Its lightweight texture and delicate drape create intricately patterned and airy accessories, ideal for transitional weather.
Choosing a stitch pattern is often the first step. Lace stitches, filet crochet techniques, and openwork patterns are popular choices, letting the beauty of the yarn shine through. These stitches typically require focus as they often involve complex stitch combinations.
Selecting a hook size can influence the drape of your shawl or scarf. Larger hooks create a looser, more flowing fabric, while smaller hooks tend to produce more sturdy and warm items.
Using blocking techniques once your project is finished can greatly enhance the overall appearance of items made with thin yarn. This process helps shape the crochet item, showing off the intricate patterns and stitches.
Finally, caring for these projects is crucial. Given their delicate nature, they often require handwashing and flat drying to maintain their shape and prolong their lifespan. Despite the extra care, the stunning results are worth the effort.
Remember, practice is key when working with thin yarn. With time and patience, you'll be able to create breathtakingly beautiful shawls and scarves.
Thin Yarn Socks Crochet Patterns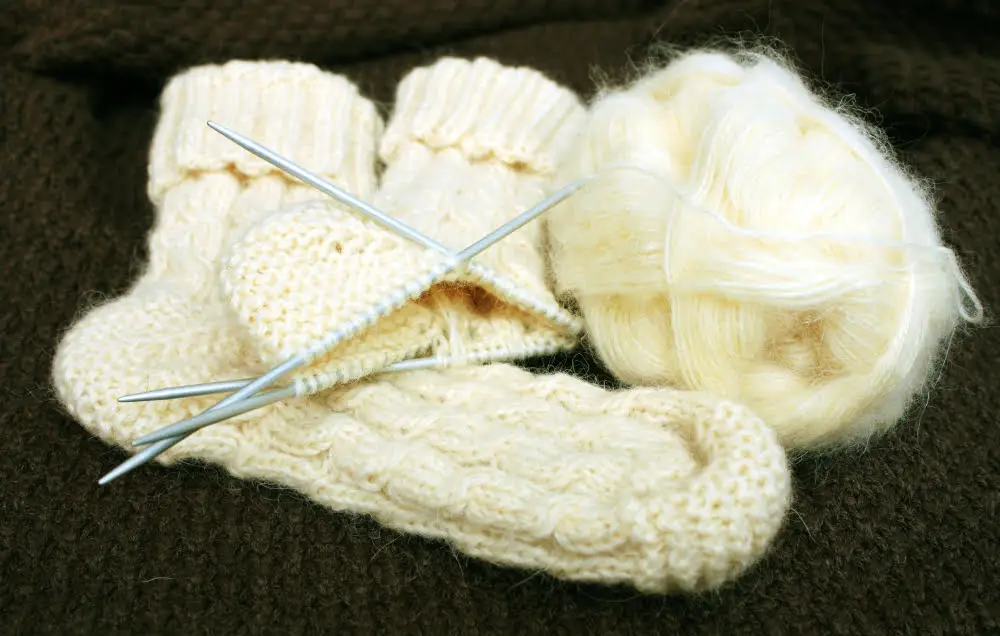 For crocheted socks, thin yarn is an ideal choice, providing a comfortable and lightweight finish.
To successfully crochet socks with thin yarn, first, choose a pattern that matches your foot size and style preference. There are a multitude of available patterns online, ranging from newbie-friendly to more advanced ones with intricate stitch work.
In terms of materials, generally, a Super Fine or Sock Weight yarn is choosen, coupled with a smaller crochet hook size – typically around 2.75mm (C) to 3.5mm (E). Remember, the tension should be firm but not too tight, to avoid uncomfortable, stiff socks.
Choosing the right stitch can dramatically affect the shape and comfort of your socks. Popular stitch choices include single, half-double or double crochet stitches. Crocheting in rounds is also a common technique as it enables a seamless design.
Crocheted socks require a heel, which can seem daunting for beginners. However, there are plenty of relatively simple techniques such as the short row heel or afterthought heel.
Looking at color options, you may opt for a solid color or for self-patterning yarns if you'd prefer a more exciting design without the extra effort.
Lastly, always remember to make a gauge swatch before starting the actual project to ensure correct sizing and avoid any unnecessary unravelling later on.
Garments Made With Thin Yarn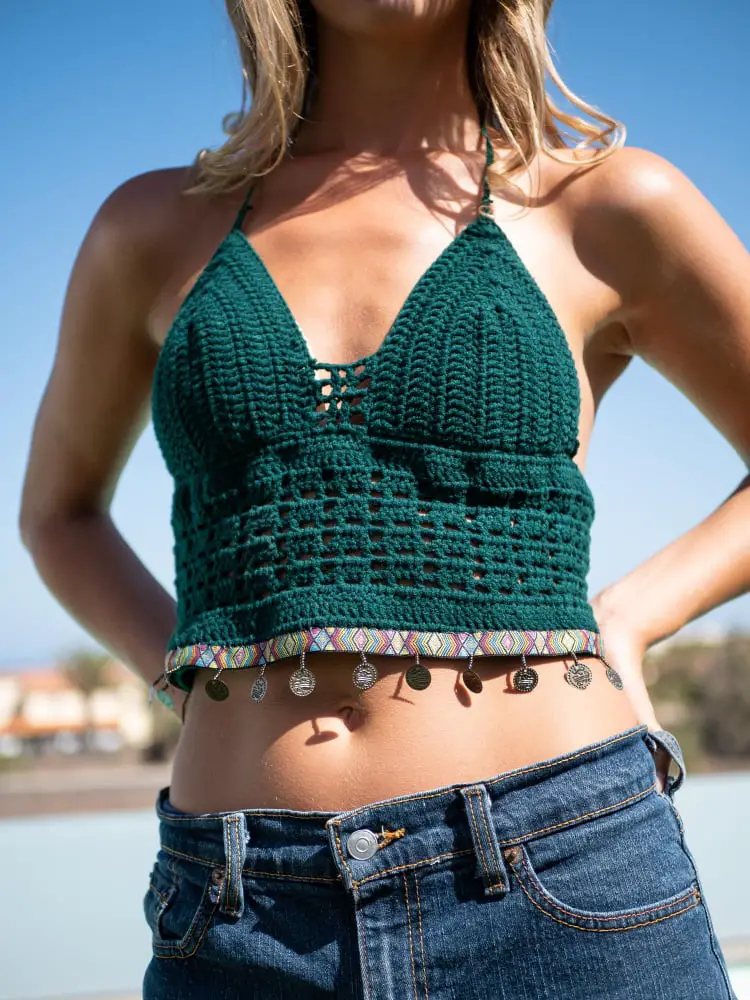 Thin yarns are perfect for fashioning lighter garments. Summery tops and even intricate dresses can be incredibly alluring when crafted from delicate, lace-weight yarn.
Crocheted tanks are an essential summer wardrobe staple that can look chic when created with a thin yarn. Open crochet stitches allow for a breezy feel, keeping the wearer cool during warmer months.
Turning to the colder season, layering pieces such as thin crocheted vests or cardigans can be produced to add a level of sophistication to winter outfits. They provide the necessary warmth without being too heavy.
For those interested in a vintage flair, delicate crocheted camisoles or crop tops with intricate patterns can add a touch of class to any outfit.
If you're looking to make a bigger fashion statement, a thin yarn crocheted dress may be just the project for you. This, however, will require a good chunk of time and patience due to the meticulous detail involved.
To construct any of these garments, patterns are the starting point. Many resources online provide comprehensive patterns which help in creating stylish thin yarn garments. Some may come with a small fee, while others are freely available. A simple web search can yield thousands of potential projects.
Remember, working with thin yarn can be a bit tricky if you're used to thicker yarns. Maintaining an even tension and being careful not to split the yarn with your hook is crucial for a neat finish.
Investing in a set of lightweight, ergonomic crochet hooks can also be a game changer, especially when working on larger projects such as dresses or cardigans. They can help reduce the strain on your hands and make long crochet sessions much more comfortable.
Handwarmers and Mittens Thin Yarn Crochet Projects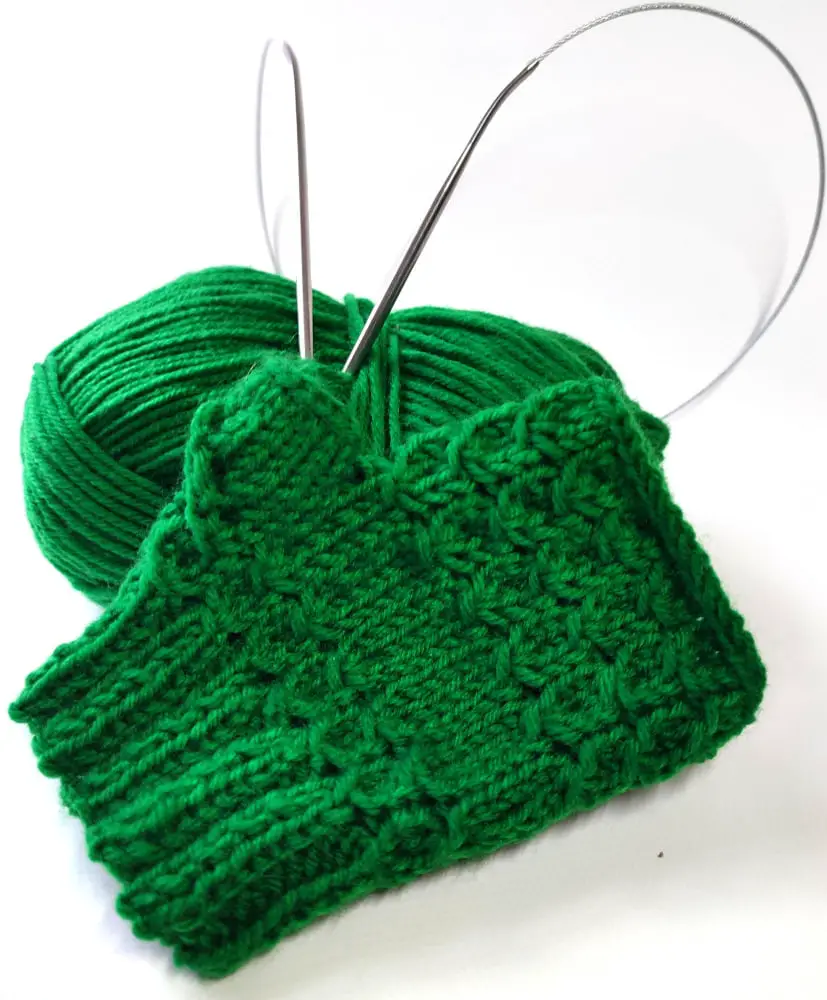 Handwarmers and mittens can be beautifully crafted using thin yarn. Due to its lightweight nature, thin yarn is appropriate for these projects, ensuring their comfortability and wearability during warmer seasons or inside environments.
Here are some key factors and steps to consider when creating such accessories:
Selection of Stitch: Choose a tighter stitch for warmth like single crochet or half double crochet. More open stitches like fan or shell stitch can add a lacy, decorative aspect to your design.
Pattern Choice: Some patterns specifically designed for thin yarn will include rows of stitch-work that create a snug fit, emphasizing the unique texture provided by the lighter yarn.
Start with a foundation chain: This will establish the size of the handwarmer or mitten. For a more customized fit, the chain should be the measurement of the wrist, or a little larger for mittens.
Working in Rounds: Once the foundation chain is made, you'll work in rounds to create the lines of the handwarmer or mitten. Join each round with a slip stitch.
Adding Thumb and Finger Holes: For mittens, you'll have to add a separate round to create a thumb hole. Handwarmers are easier as you simply stop working in rounds when the desired length is attained.
Finishing Touches: After the main body is done, edges can be finished off with scallops or picots, while surface crochet or embroidery with contrasting thin yarn can add extra charm and personalization.
Thin Yarn Crochet Jewelry Ideas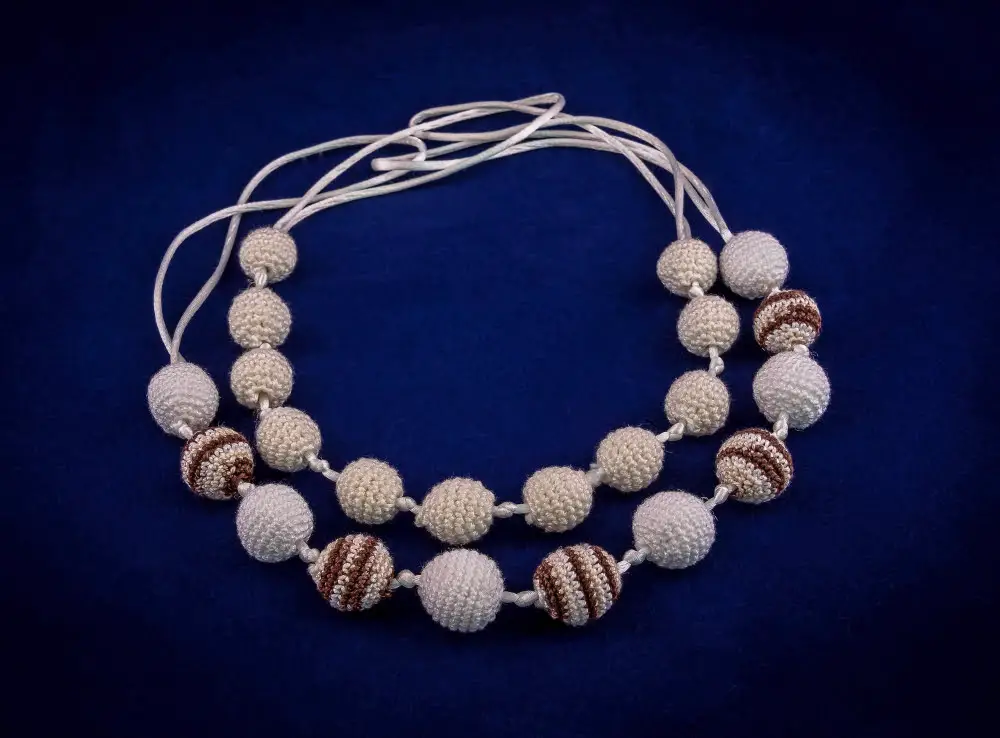 Crochet jewelry with thin yarn offers a unique opportunity for creativity and delicate intricacy that traditional yarn weights can't achieve.
Bracelets are a satisfying project, easy to finish and require only a small amount of thin yarn. You can create a network of beautifully designed flowers or geometric patterns and incorporate beads or charms for added flair.
Earrings offer another wonderful small crochet project. By using thin yarn, you can craft intricate lace designs that are lightweight and comfortable to wear.
Moving onto necklaces, these statement pieces can be as delicate or bold as desired. Create a single eye-catching pendant or a full chain of stitched flowers.
Rings and hair accessories are other items to explore with thin yarn. Create a band of crocheted lace for a distinctive look.
For all these projects, remember to stiffen your yarn with purpose-made yarn hardener or homemade solutions like sugar water, so your creations maintain their shape.
Baby Items to Crochet With Thin Yarn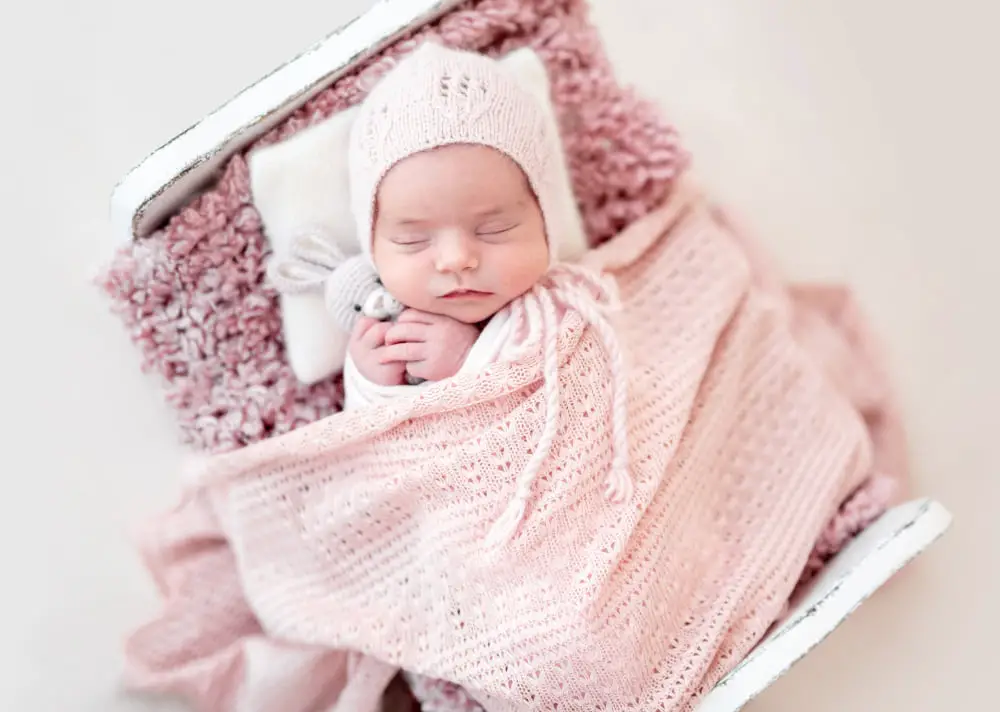 Thin yarn is perfect for creating delicate and soft items for babies.
A popular choice is to crochet a baby blanket, as the thin yarn adds a lightweight and breathable quality. Smaller pieces such as booties and hats can also be made with thin yarn, giving them a nice, comfortable texture.
Toys and amigurumi, especially tiny ones, are another great project due to the fine details that can be created with thin yarn. Consider safety and always ensure you crochet pieces tightly to avoid any loose parts.
For heirloom projects, a christening dress or bonnet crocheted with thin yarn can be a beautiful and cherished item.
Use soft materials like cotton or bamboo when crocheting baby items with thin yarn, as these are gentle on a baby's sensitive skin.
Remember to choose patterns specifically designed for thin yarn, as this will give you the best results. And always wash and care for these items as directed by the yarn's label to maintain their shape and softness.
Home Décor Projects With Thin Yarn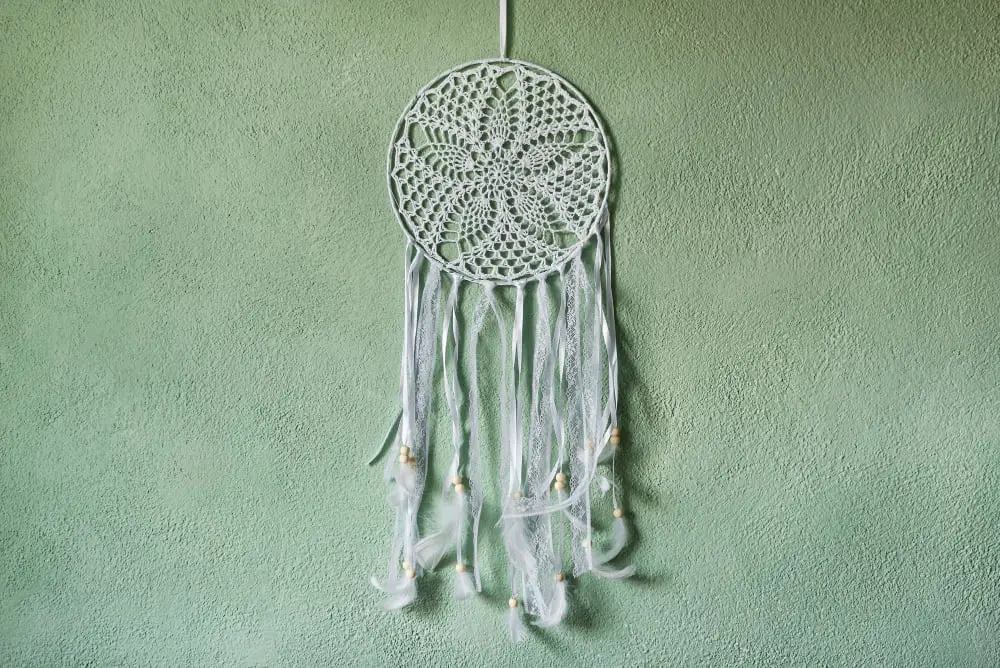 Creating beautifully detailed table runners can provide an elegant touch to your dining room decor. Thin yarn crochet patterns add a unique texture that no other material can truly emulate.
For living spaces, consider ornate, lacy afghans. These not only add a cozy feel to your space, but also serve as a showcase for your crochet skills.
Doily patterns, historically a classic use for thin yarn, are making a comeback in modern home decor. Whether used under a vase on a table or incorporated into wall art, these intricate pieces add a touch of delicate charm.
Don't forget the kitchen. Crocheted dishcloth and pot holder patterns work well with thin yarn. While functional, these pieces can also add a splash of color and pattern to your kitchen.
Consider texture when creating cushions or pillow covers. Mixing various stitches within one project can add visual interest.
Curtains, particularly for smaller windows or glass doors, can be crocheted with thin yarn for an interesting alternative to store bought window treatments.
Lastly, try working on intricate wall arts like dream catchers, mandalas, or wall hangings. These pieces allow for great creativity, from choosing color palettes to incorporating various design elements.
Working With Colors and Patterns in Thin Yarn Crochet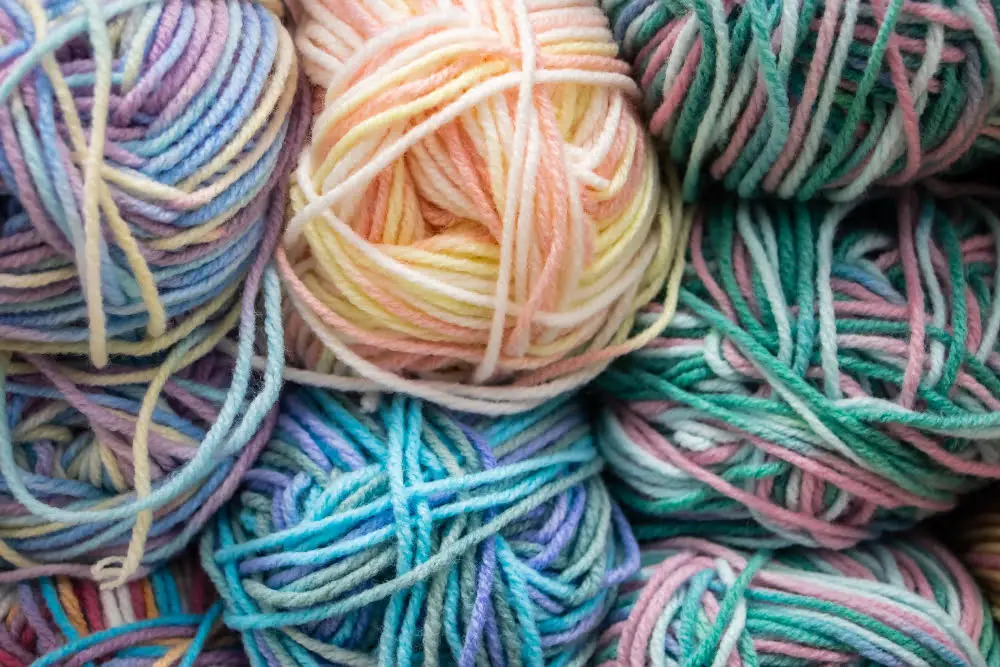 Working with various hues can greatly enhance your crochet projects. Thin yarn offers an expansive range of color possibilities that can transform a simple pattern into a fascinating work of art.
To play with color in thin yarn crochet:
Multicolored Yarn: Consider using variegated yarn, which alternates between different shades. This can create a beautiful spectrum of color within your crochet work without the need for frequent yarn changes.
Color Blocking: This is a technique where you use large chunks of color in a crochet project. It gives you a chance to combine your favorite colors, and with thin yarn, these blocks create exquisite, detailed patterns.
Stripes: Implementing stripes involves transitioning from one color yarn to another. Stripes provide visual interest and can be easily adapted to many crochet patterns. For narrow stripes, simply change the color every row or two. For wider stripes, change the color every few rows.
Fair Isle: This involves carrying two colors at once and alternating between them to create a pattern. In crochet, this technique is most often used in items like blankets, hats, and mittens.
Tapestry Crochet: This technique utilizes multiple colors within the same row. You carry the unused color along with your work and then switch colors when needed to follow your pattern.
In terms of patterns, utilizing intricately detailed designs will showcase the nuances and delicate properties of thin yarn. Doilies, lacy garments, and fine doilies are just a few examples.
Remember, when combining colors and patterns with thin yarn, the overall effect is often more subtle than with thicker yarn—this dainty quality is part of the charm of working with thin yarn.
Tips for Crocheting With Thin Yarn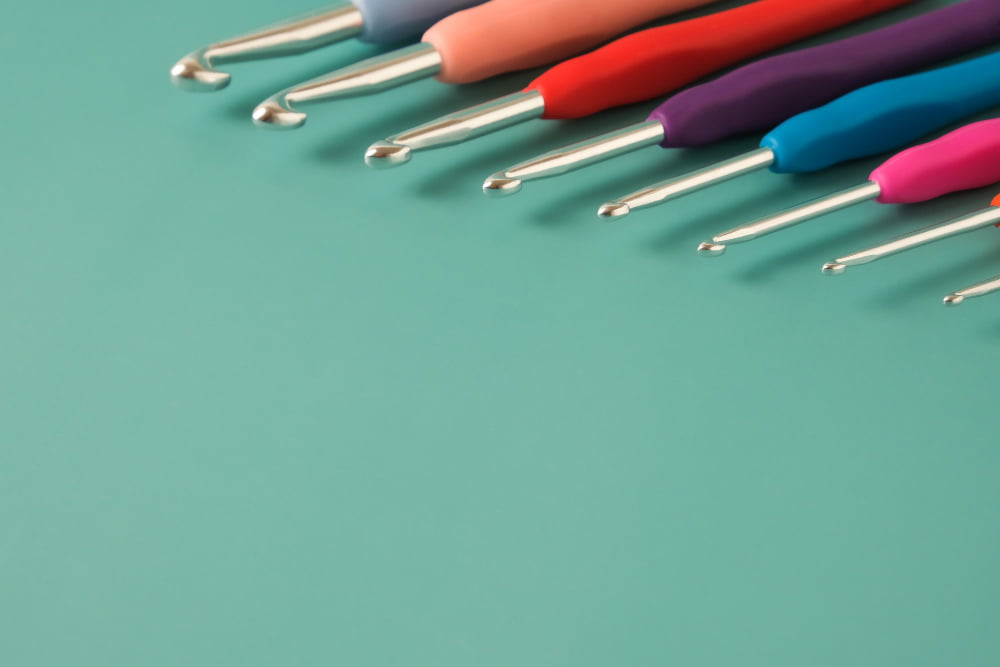 Keep tension even: Maintaining consistent tension throughout is crucial when crocheting with thin yarn. This ensures the final product has a uniform look.
Use ergonomic hooks: Crocheting with thin yarn can strain the hand. Ergonomic hooks are designed to reduce hand fatigue and make the process more comfortable.
Take breaks: Periodic breaks prevent hand cramping, especially when working with this kind of yarn.
Practice stitch control: Thin yarn can be tricky to work with, as it often slips and slides on the hook. Practice controlling your stitches to avoid this.
Choose proper stitch size: Smaller stitches are usually more appropriate when using thin yarn.
Work in good lighting: Thin yarn may be difficult to see, especially for intricate stitch patterns. Always crochet in a well-lit setting to see your work more clearly.
Avoid tangling: Use a yarn bowl or other tool to keep the yarn from tangling as you crochet.
Check your work frequently: Monitor your progress often to quickly fix any mistakes, which can be more noticeable when using thin yarn.
Use stitch markers: When crocheting complicated patterns with thin yarn, stitch markers are helpful in marking out specific places you need to remember.
FAQ
What can I crochet with fine thread?
Fine thread can be used in crocheting to create intricate details in items like lace for doilies or tablecloth borders, socks, amigurumi dolls, and other delicate items.
Is thinner yarn harder to crochet?
While thinner yarn isn't inherently harder to crochet, it does require a greater degree of dexterity and may necessitate the use of a smaller hook.
How does the type of stitch impact the end result when using thin yarn in crochet?
The type of stitch significantly impacts the end result when using thin yarn in crochet, as dense stitches create a stiffer and warmer fabric, while loose stitches provide a flowy and cooler fabric.
What are the crucial considerations when selecting a crochet hook for fine yarn?
When selecting a crochet hook for fine yarn, it's important to consider the size of the hook, the material it's made from, and its shape for utmost comfort and precision in crafting.
In terms of durability and aesthetics, how do handmade items of thin yarn compare to those made with thicker varieties?
Handmade items made of thin yarn tend to have a finer, more delicate appearance and require more handling care, while those made with thicker yarn are generally more robust and lend a rustic, bulky aesthetic.
Related Stories